How to Leverage Facebook Ads for Financial Advisors!
Everyone in this world lays preference to quality over quantity for most things that matter in life. The same can be said for financial advisors looking for quality leads as opposed to simply generating leads. This article covers some key aspects and how to use Facebook Ads for financial advisors.
When attempting to generate leads via Facebook, it is essential that your marketing campaign is well thought out and you have a solid strategy in place. If your ad campaign is too general, you will fail to find the right audience to provide your services to. If you target a niche that is too specific, in addition to it costing you a lot more, you won't reach enough of an audience to find leads that have the potential to convert into clients.
To be clear, Facebook Ads refer to paid ads that businesses place on Facebook. Although paid advertising can be complex on this platform, if done right it can help generate good quality leads from the billions of people that use Facebook every day.
If you have decided to use Facebook to grow your business and generate good quality leads, take some of the most popular Facebook Ad features into consideration to design an efficient marketing campaign for your financial advisory services.
Related: 9 Ways Financial Advisors can Use LinkedIn to Grow Clients
Features of Facebook Ads for Financial Advisors
Facebook Lead Ads
This type of format is best suited for advisors who don't have a website, and thus, no landing page to route high-quality traffic and generate leads. With this format of Facebook advertising, you will be able to generate leads on the same platform, without having your visitors divert to any website.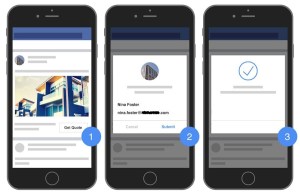 Audience Insights
With the "Audience Insights" feature, you can target the right audience in a more efficient manner. For instance, you can target traffic by its
gender
age
location
spoken languages
Interests
behaviors and recent purchases
job title
Looking for an audience over the age of 60 to aim your financial advice for those thinking of retiring soon? Or perhaps people living near an area recently being redeveloped and might require some investment advice? Audience insight will efficiently help you the right audience the fit your business needs.
Custom Audience
This feature will allow you to reconnect with former cold leads and may have come in contact with you one way or the other. You can even design your own audience with the criteria you set and set up your ad campaign targeted specifically for them. Facebook will let you save that customized audience for you to target and retarget.
Facebook Pixel
Using Facebook Pixel you can easily keep track of those who visit your site and which pages they look at. You can even keep track of the actions they take and design your ads accordingly.
Suppose you only want to target those who have spent the most time browsing through your investment services page on your business site or have conducted a search looking for information regarding stocks, Facebook Pixel will allow you to get detailed insights that you can leverage to build a better campaign.
Look-Alike Audience
This feature is a convenient and effective way to find an audience that is similar to your current clientele and most likely to respond to your ad. Based on your current client list, you may create a source audience that may share similar interests or may have common traits.
For example, you may want to target those who are above 30, teach, with a marital status looking for insurance advice, Look-Alike Audience will assist you in targeting those with exact such audience.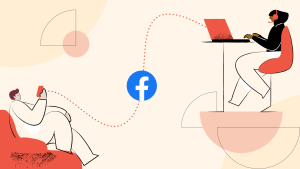 Video Ads
Since videos are often the most preferred way for people to retain information, video ads can engage their attention even more and let you deliver a strong impactful message about your services.
You can include headlines, a call to action button, links, and link descriptions that direct your audience perhaps to your business site and so much more.
Facebook Ads That Click To Messenger
In Facebook, businesses can use ads that click to Messenger to start conversations at scale, leveraging targeting across Meta technologies to find customers relevant to their business. Whether the goal is to generate leads, raise awareness of brands or products, or drive sales, businesses can then tailor conversations in Messenger to meet their specific needs — driving business outcomes one conversation at a time.
Below is a good example from an insurance company.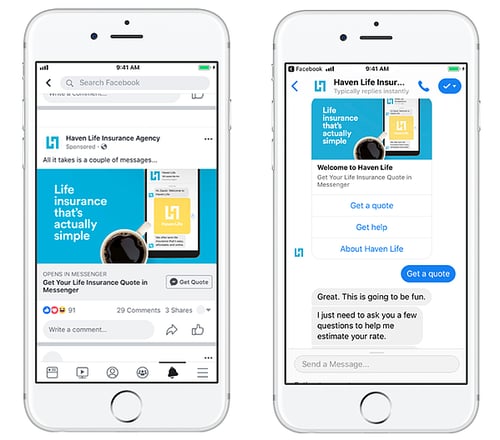 Facebook Ad Library
Facebook Ad Library allows you to check on your competitors so you may analyze the kind of ads they are running to generate leads for themselves. Not only that you may even go on to find out whether they are getting any likes and engagements on their page or certain keywords they are using.
You can use this feature to observe your competition and find what their audience is saying, both those are satisfied and those aren't. This is essential to figure out what changes or improvements you need to bring into your services that others aren't.
Conclusion
With Facebook algorithms changing frequently and the cost of digital advertising constantly rising, you need to plan smart advertising campaigns to get the most out of your bucks.
Facebook, now being one of the most popular marketing platforms for businesses, offers you a wide variety of features that you can utilize to target your audience better. So leverage Facebook wisely and reap more leads to help grow and sustain your advisory business.