Recommended Books
Below is a list of top books for financial advisors, recommended by BlueMind's founders and industry leaders.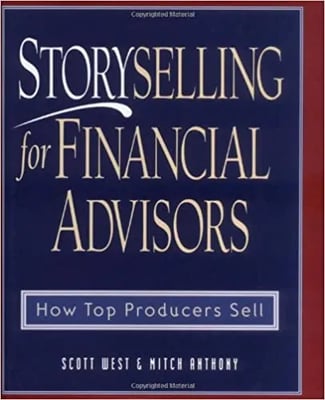 Storyselling for Financial Advisors
by Scott West and Mitch Anthony
Put the power of story telling into selling financial products. The authors explain the process of making these intuitive connections, then translate their findings into understandable and practical strategies that any financial professional can use. The book also includes special topics on communicating to women, the 50+ market, and the affluent.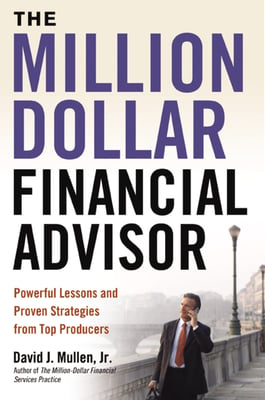 The Million-Dollar Financial Advisor
by David J. Mullen Jr.
The best financial advisors are well equipped to succeed regardless of market conditions. Based on interviews with fifteen top advisors, each doing several million dollars worth of business every year, The Million-Dollar Financial Advisor distills their universal success principles into thirteen distinct lessons. Each is explained step-by step for immediate application by veteran and new financial professionals alike.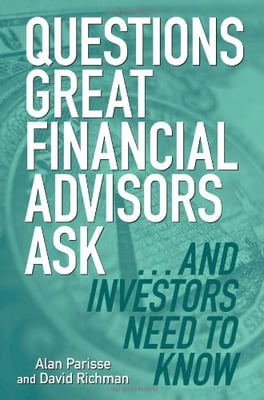 Questions Great Financial Advisors Ask
by Alan Parisse and David Richman
A financial advisor recounts an interview with a recently retired physician who planned an enjoyable—and costly—retirement. The doctor wanted his entire portfolio in bonds, which was far too conservative to maintain the lifestyle he and his wife had planned. In the advisor's words 'Doctor, how will it feel for you when you have to go back to work?' That got his attention, and I was able to lay out a strategy that would allow him to retire and stay retired."
The Supernova Advisor
by Robert D. Knapp
The Supernova Model is a client service, client acquisition, and practice management model that drives an explosive acceleration in revenue and client satisfaction by capitalizing upon the 80/20 Rule. First implemented by financial advisors at Merrill Lynch―under the leadership of author Rob Knapp―it has grown increasingly popular within the financial services industry. The Supernova Advisor skillfully outlines this proven model and reveals how it can be used to create an exceptional experience for your clients, while significantly growing your business.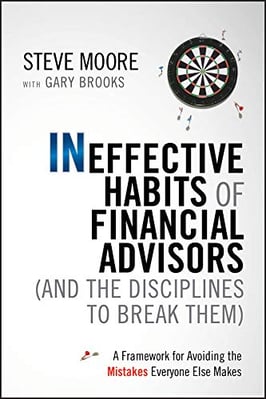 Ineffective Habits of Financial Advisors
by Steve Moore and Gary Brooks
Based on a 15-year consulting program that author Steve Moore has led for financial advisors, Ineffective Habits of Financial Advisors (and the Disciplines to Break Them): A Framework for Avoiding the Mistakes Everyone Else Makes details proven techniques which allow advisors to transform their business into an elite practice: business analysis, strategic vision, exceptional client service, and acquiring high net worth clients.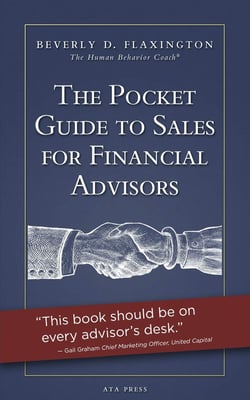 The Pocket Guide to Sales for Financial Advisors
by Beverly D. Flaxington
Selling is as old as civilization itself. Put in the simplest of terms, selling is the exchange of goods and services for something of value. To financial advisors, however, the sale is often seen in a negative light, and many cringe at the word "sell." Interestingly, the same advisors who shy away from the concept of selling are often those who find themselves selling every single day! Sometimes they're even participating in the selling process multiple times throughout the day–and they may not realize it.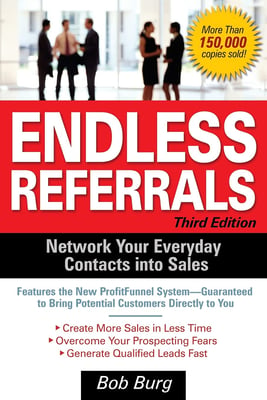 Endless Referrals
by Bob Burg
Bob Burg builds on his proven relationship-building principles to bring even more clients to your door and helps you attract only those who are interested in what you sell. He shows how to maximize your daily contacts, utilize your tools both online and off, leverage your relationships, and generate ongoing sales opportunities.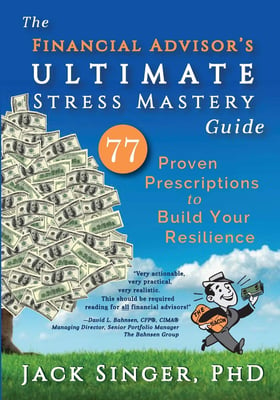 The Financial Advisor's Ultimate Stress Mastery Guide
by Phd Jack Singer
The Financial Advisor's ULTIMATE Stress Mastery Guide shows you how by explaining how stress affects your health, how to proactively boost your psychological immunity, and how to maintain your optimism and successfully draw high-value clients into your practice and retain them, regardless of unpredictable markets and economic conditions.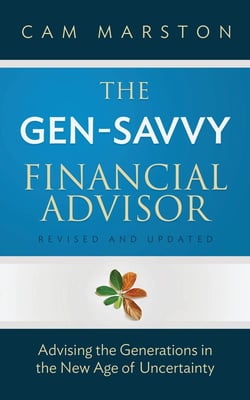 The Gen-Savvy Financial Advisor
by Cam Marston
There have been big changes in consumers' buying habits, and financial services are no exception. Understanding clients' age-based points of view is an indispensable soft skill that you can use to establish connections and make sales. Through this book, Marston conveys the changing demographics and shifting experiences that are giving many financial advisors anxiety they haven't felt since the Great Recession. But he also shares a path forward.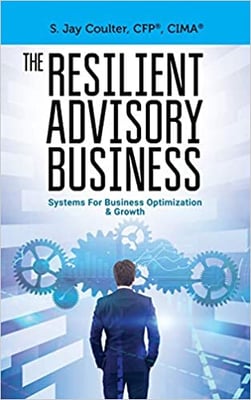 The Resilient Advisory Business
by S. Jay Coulter
The Resilient Advisory Business is for financial advisors and teams who need to transform their practice into a business so they can systematically manage their clients and drive growth. Readers learn how to optimize the business systems that matter the most to their success. This book is 100% actionable and provides access to follow-up templates and training videos for instant execution. If you are a financial advisor who needs a business breakthrough or transformation, this is the book for you!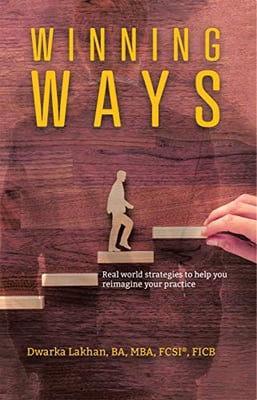 Winning Ways: Real world strategies to help you reimagine your practice
by Dwarka Lakhan
A compelling, well written and easy to read book which provides potential and experienced advisors with comprehensive insights into how successful financial advisors build their practices by adopting flexible strategies to meet the ever evolving needs of investors. An educational tool for advisors and also a very helpful guide to what investors should be aware of when choosing a financial advisor.